Dr. Francesca Cordella currently is Assistant Professor at the Unit of Advanced Robotics and Human-centred Technologies at Campus Bio-Medico University of Rome.
She received the Laurea degree in Electronic Engineering and the Ph.D. in Computer and Automation Engineering both from the University of Naples Federico II. In 2011, she was visiting student at the Institut fur Robotik und Mechatronik, Deutsches Zentrum fur Luft- und Raumfahrt (DLR). Until June 2013 she has been Assistant Researcher at the University of Naples Federico II. From 2013 to 2018 she was Assistant Researcher and from November 2018 she is Assistant Professor both in the Research Unit of Advanced Robotics and Human-Centred technologies at Campus Bio-Medico University of Rome.
She is member of the Technical Program Committee of several International Conferences and Workshops. She is Guest Editor of the journals Applied Bionics and Biomechanics, Frontiers in Neuroscience and Robotics. She organized the 1st workshop on Assistive user interfaces and control strategies for adaptive human-robot interaction at BioRob conference in 2018.
Since 2015 she is an expert and reviewer for the European Commission within H2020- ICT research program.
She was/is involved in several EU-funded and national projects in her fields of interest. She is Project Manager for the National Project RehabRobo@Work "Bio-cooperative robotic system for upper-limb rehabilitation in working environments" and co-PI of the national project PPR AS 1/3 "Implantable system for the control of upper limb prostheses with invasive neural interfaces and wireless communication".
She has authored/coauthored more than 40 peer-reviewed publications appeared in international journals, books and conference proceedings.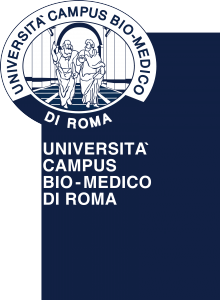 Unit of Advanced Robotics and Human-centred Technologies – Dipartimento di Ingegneria
Università Campus Bio-Medico di Roma
Via Alvaro del Portillo, 21, 00128 Rome, Italy
Tel. +39 06 225419610
e-mail: f.cordella@unicampus.it
Web: www.francescacordella.com